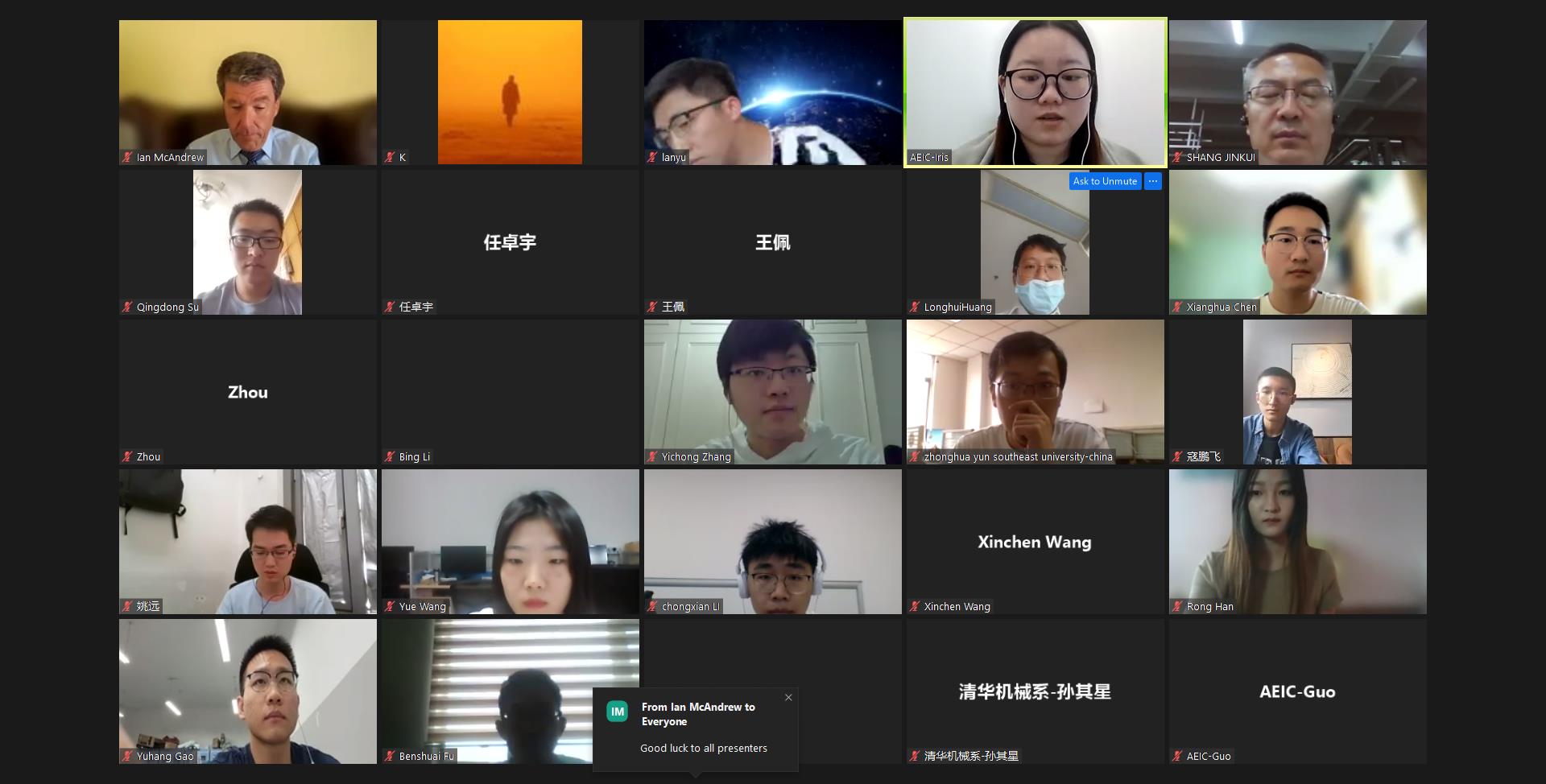 First of all, the host introduced the background of the conference and extended the warm welcome to all the participants on behalf of the committee. After the first keynote speaker, there was a "group photo" session and captured a screen for all the participants.
Keynote Speeches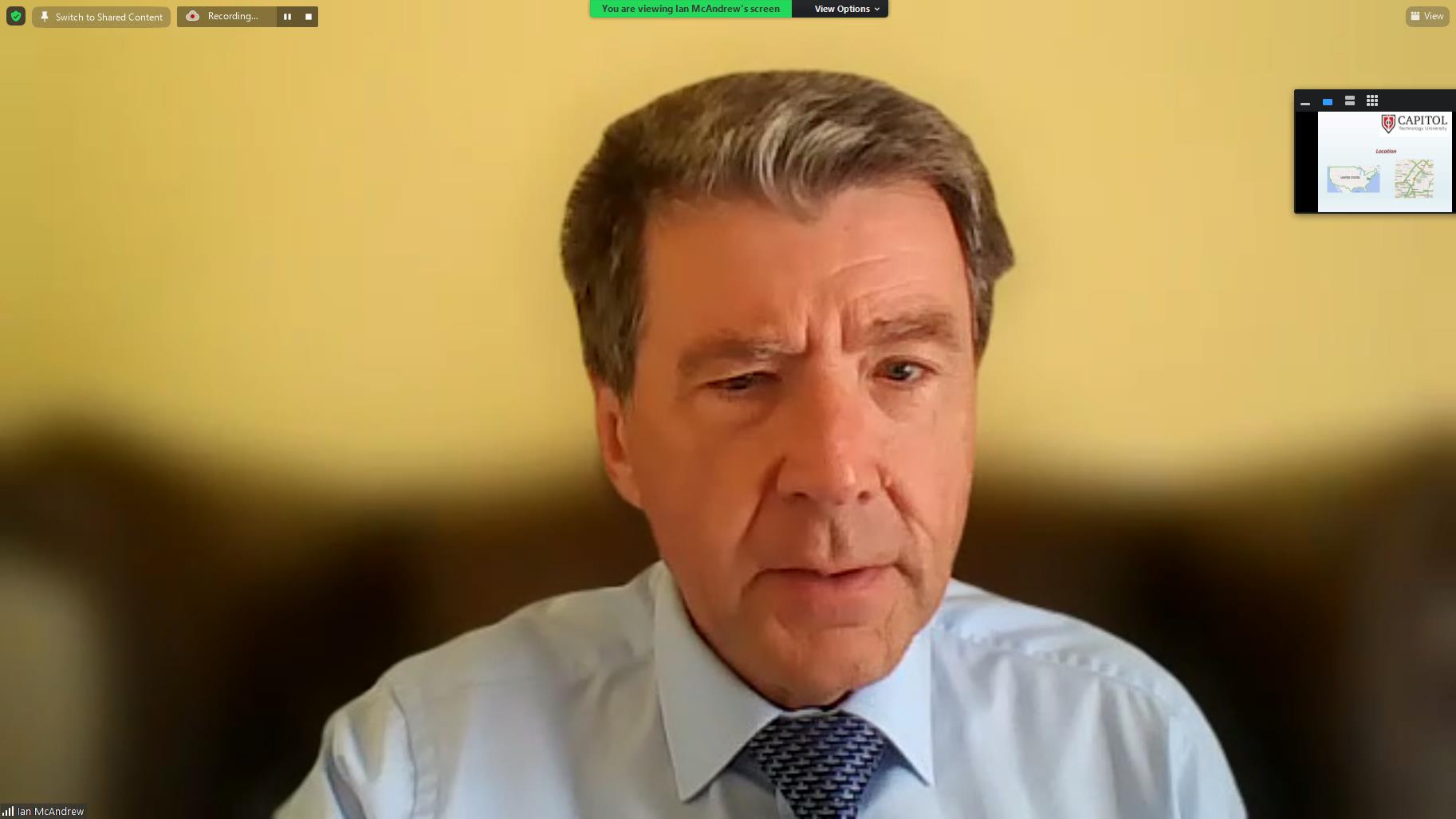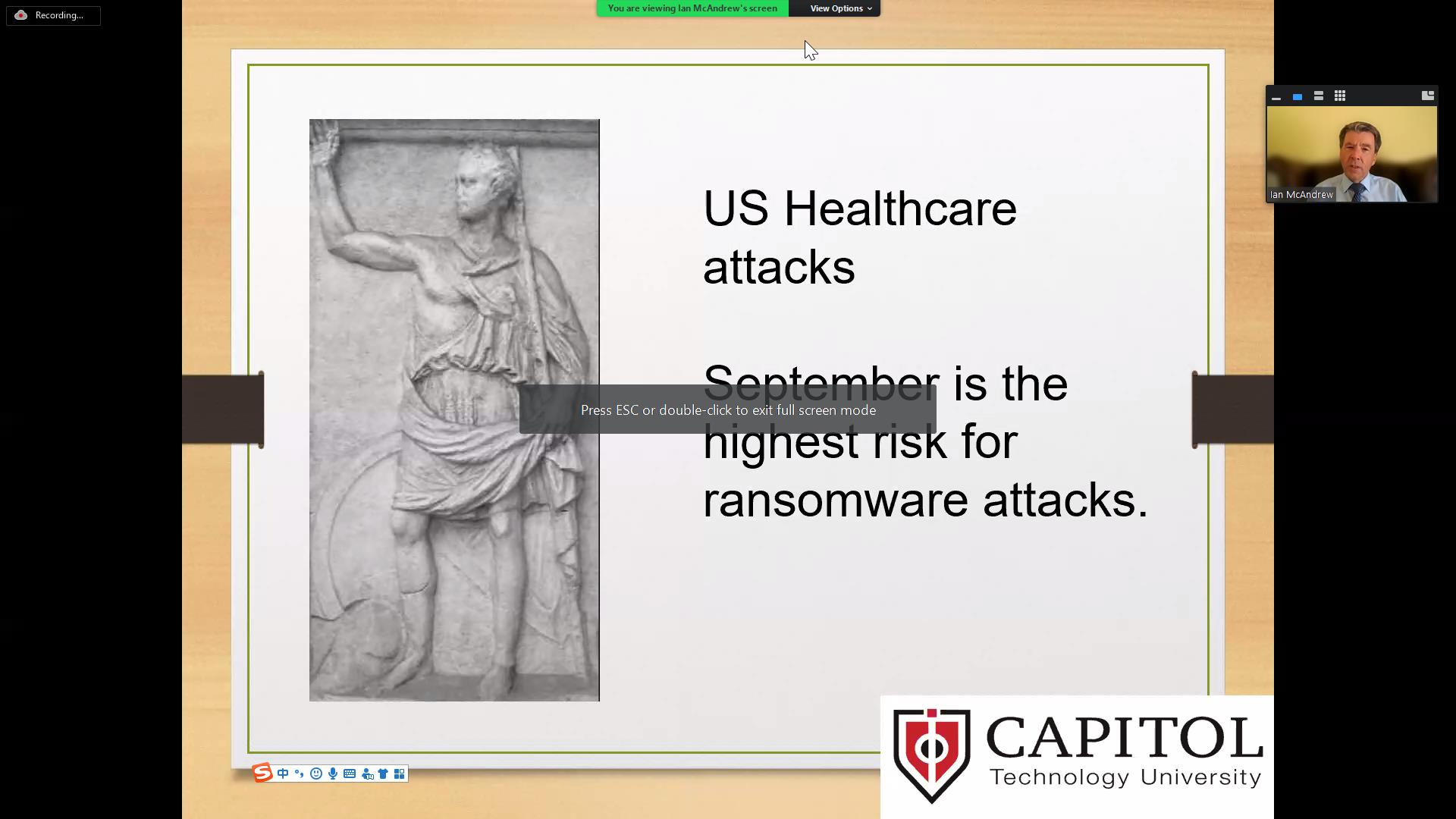 Prof. Ian McAndrew, from Capitol Technology University, USA.
The speech title is: Cybersecurity issues in the aerospace industry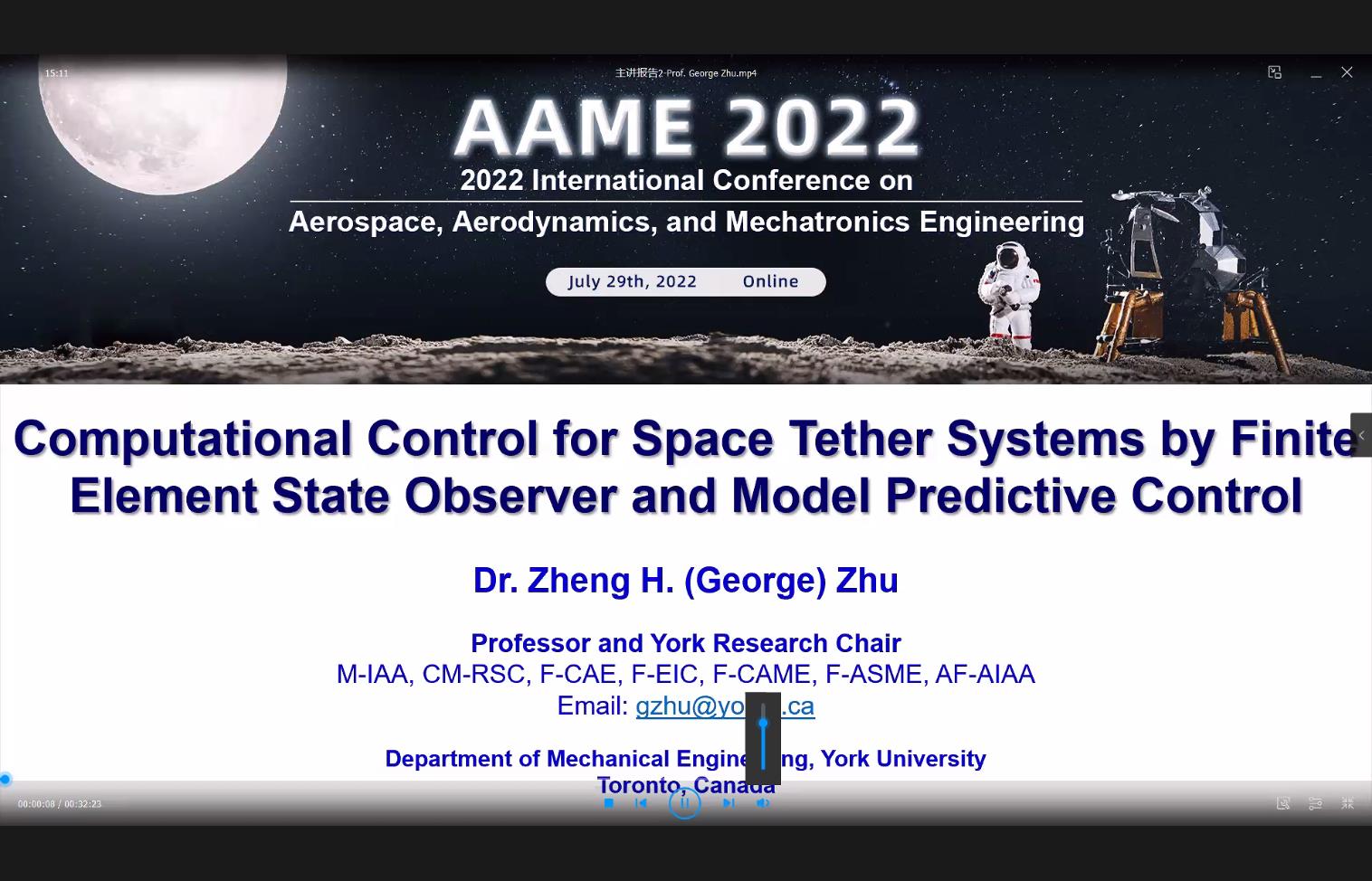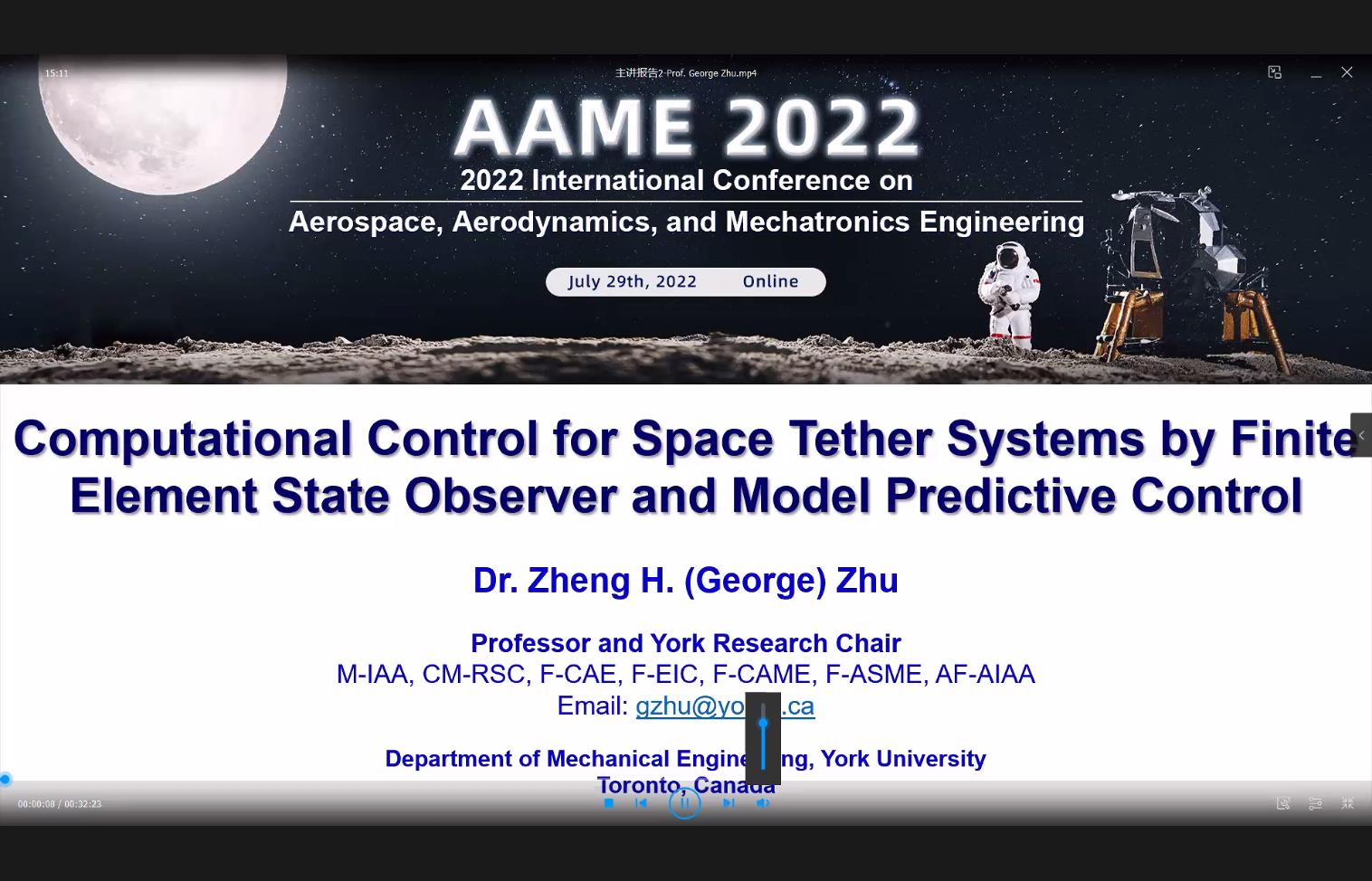 Prof. George Zhu(朱正宏教授), from York University, Canada.
The speech title is: Computational Control for Space Tether Systems by Finite Element State Observer and Model Predictive Control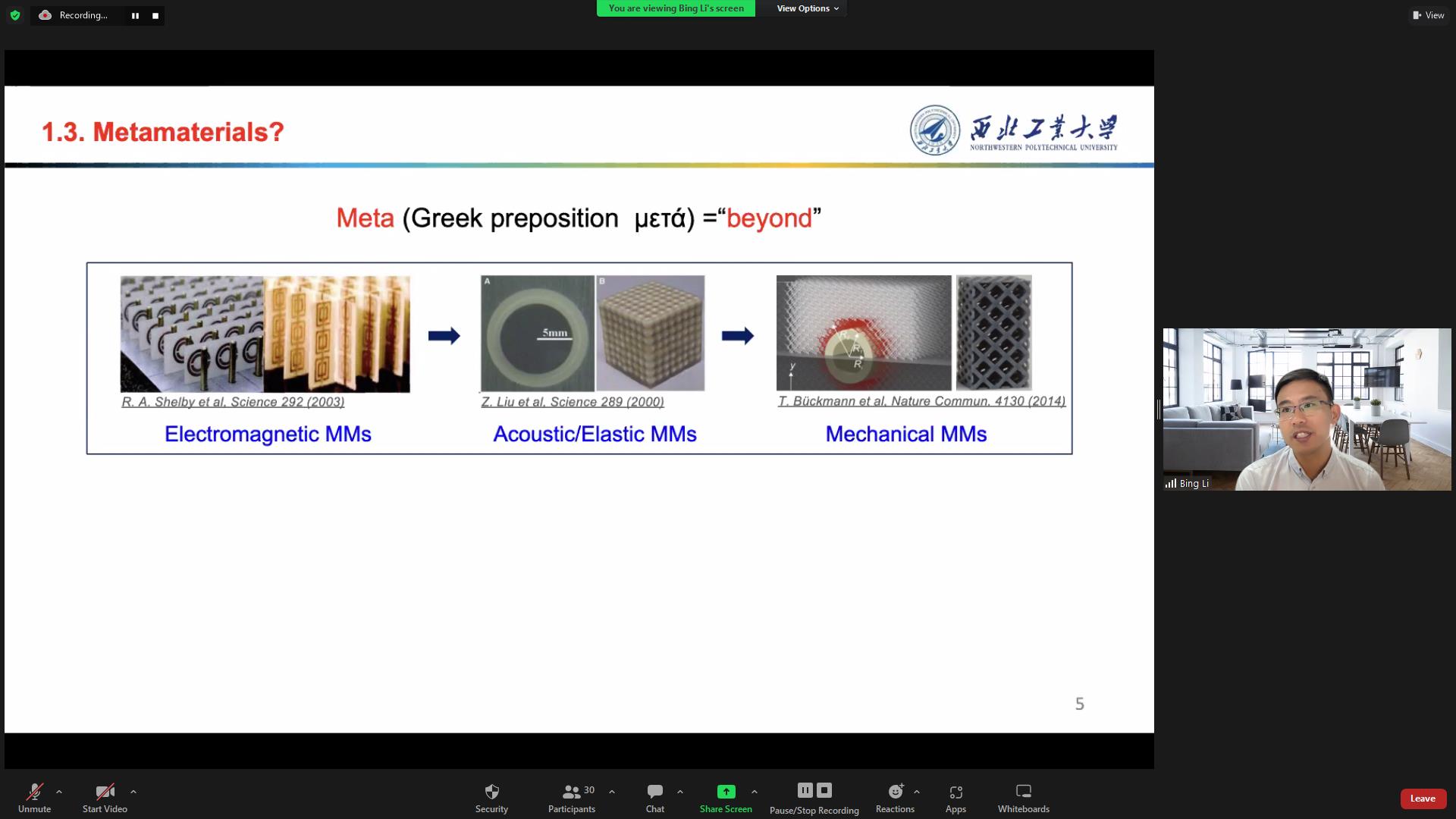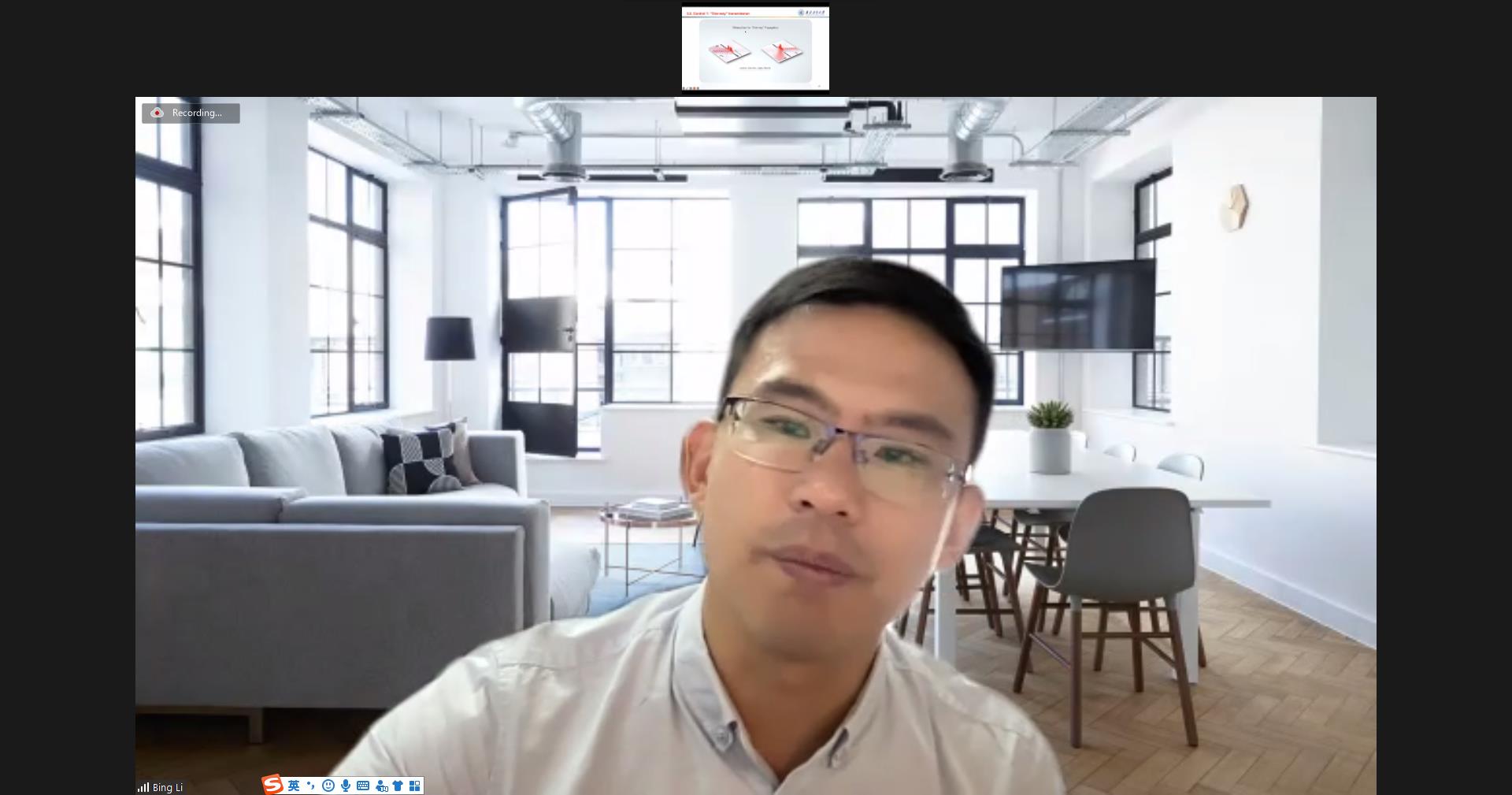 Prof. Bing Li(李冰教授), from Northwestern Polytechnical University, Xi'an, China.
The speech title is: Extraordinary elastic-wave control based on metamaterials and metasurfaces
Oral Speeches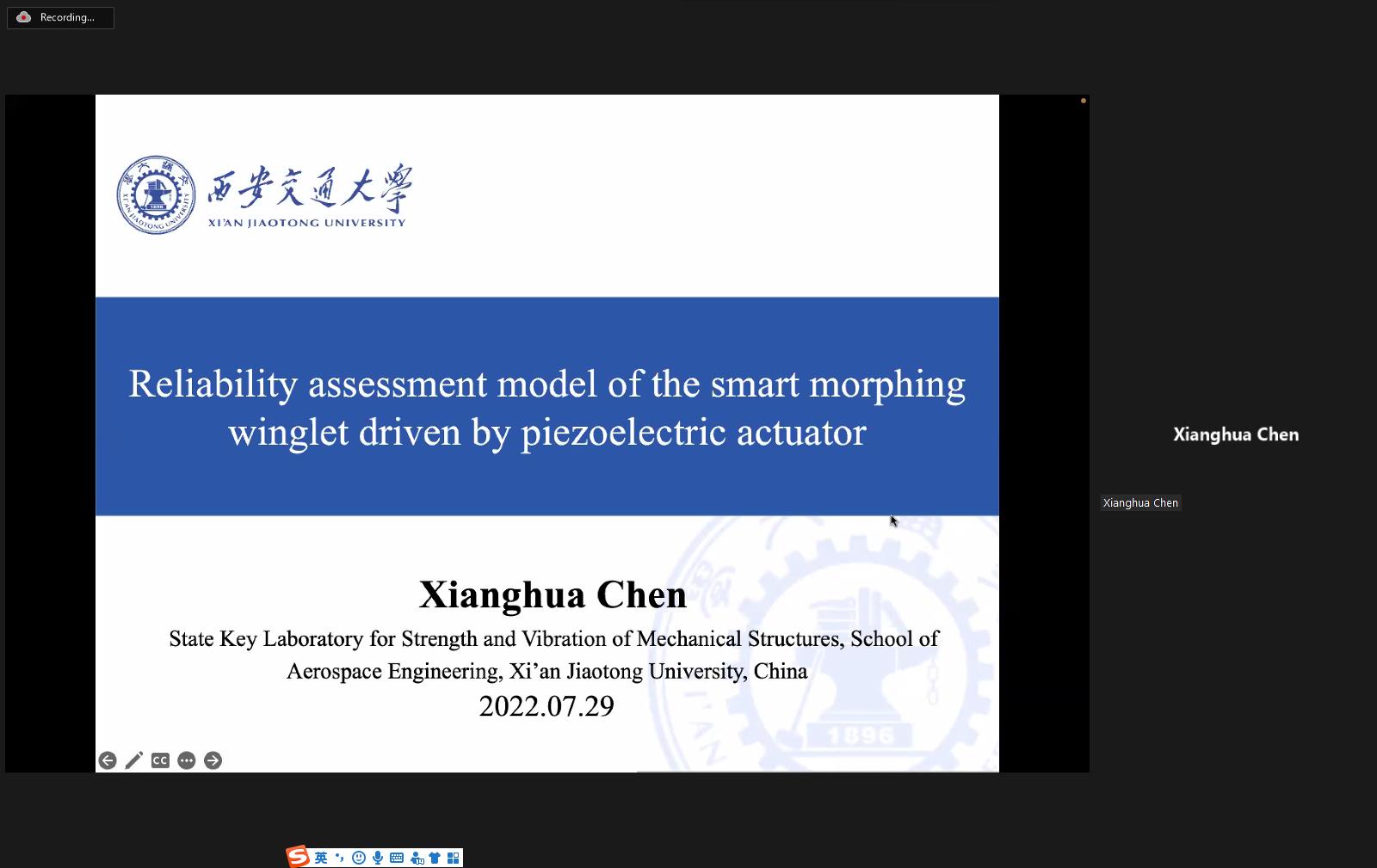 Dr. Xianghua Chen(陈祥华), from
School of Aerospace Engineering of Xi'an Jiaotong University, China
The title of his speech is:
Reliability assessment model of the smart morphing winglet driven by piezoelectric actuator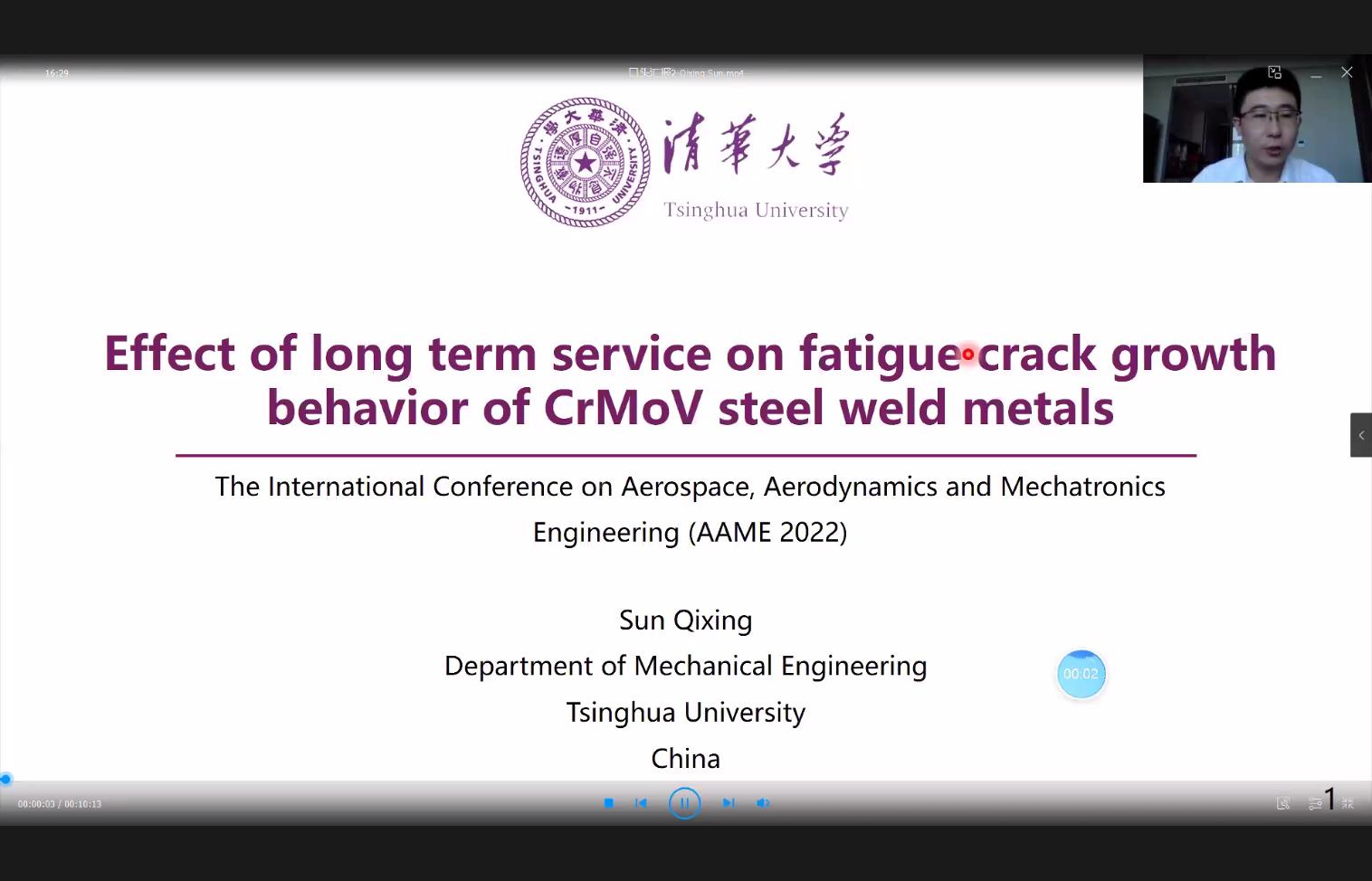 Dr. Qixing Sun(孙其星博士), from
Department of Mechanical Engineering Tsinghua University, China
The title of his speech is: Effect of Long Term Service on Fatigue Crack Growth Behavior of CrMoV Steel Weld Metals
This conference provided opportunities for the different areas delegates to exchange new ideas and application experiences face to face, to establish business or research relations and to find global partners for future collaboration.